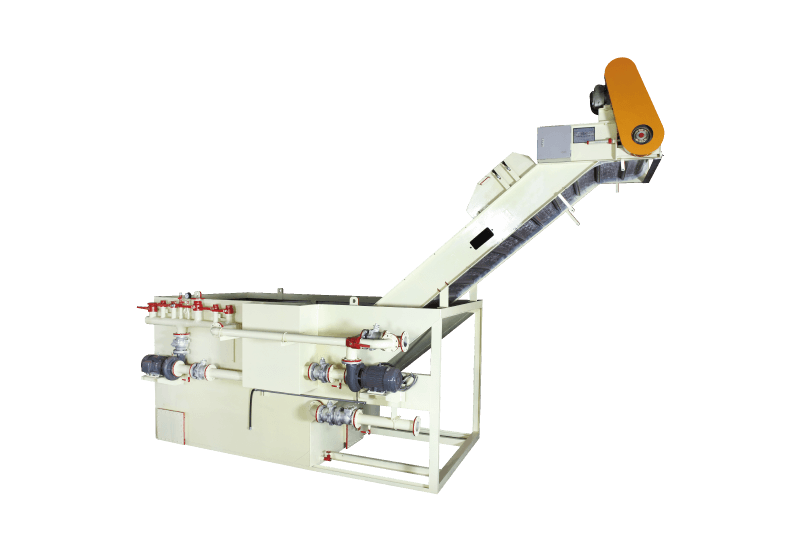 SY-806
Quenching Cooling Oil (Water) Tank
Features
Adopts plate-type heat exchanger to control rapidly the temperature of oil.
The injection cooling system in the tank, speed of injection can be adjusted freely according to the size of work piece.
Filter is equipped in the tank, and so the dirt will not be stored in exchanger to lose its cooling function.
Specification
Model
Conveyer Width
(m/m)
Power (Spared)
(kw)
Capacity of Oil (Water) Tank
(I)
Oil (Water) Cooling Pump
(hp)
Injection Circulation Pump
(hp)
Outside Dimension of Oil (Water) Tank
(m/m)
Width
Height
Length
SY-806-A
800
10
8400
3
3
1530
2000
4200
SY-806-1
800
10
8400
3
3
1530
2000
4200
SY-806-2
1000
10
9400
3
5
1730
2000
4200
SY-806-3
1000
10
9400
3
5
1730
2000
4200
SY-806-4
1200
20
11600
5
7/1/2
2100
2000
4200
SY-806-5
1200
20
11600
10
10
2100
2000
4200
SY-806-6
1200
20
11600
10
10
2100
2000
4200
SY-806-6S
1200
20
11600
10
10
2100
2000
4200
SY-806-7
1400
30
12000
10
10
2200
2000
4200
SY-806-7S
1400
30
12000
10
10
2200
2000
4200
SY-806-8
1600
30
12000
15
15
2300
2000
4200
Professional Heat-Reatment Furnaces Manufacturer